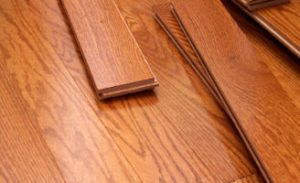 Hardwood Floor Installation
At your initial appointment we will discuss the various species available, and make recommendations based on use, location, color, desired effect, and cost.
We offer most domestic and exotic species, as well as custom designed inlays, borders, and medallions.
We install using the appropriate method for your wood floor selection and area.
At your consultation we will discuss the best method for you- float, stapled, glued, or nailed.
We can also install the appropriate sub-floor for your situation.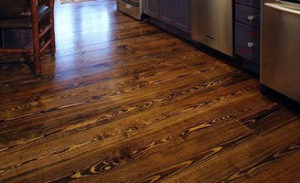 Hardwood Floor Refinishing
Your refinishing service will begin with the removal of the old finish, followed by fine sanding, and finally screening of the floor to smooth the floor and allow even application of your chosen finish.
Hand sanding and finishing may be required depending on the surface.
We offer many stains, as well as top coats. Your needs and expectations will be discussed at your free estimate visit.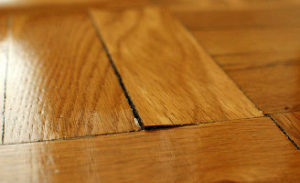 Hardwood Floor Repair
If you have damaged floors, or old floors that aren't looking their best- we can help you! Options such as refinish, repair, and replacement will be discussed at your free consultation.
Failure to properly consider all aspects of the flooring environment can result in damage. Special consideration should be made when installing wood flooring over concrete slabs, areas with frequent water contact (such as bathrooms,) floors over radiant heating systems, and rooms below grade- including basement applications.
Careful inspection of the sub-flooring system will help prevent future repairs.
We have decades of experience in wood flooring, and can recommend the proper flooring for your needs.